24 Oct 2010
Tweetz 3 is finished and it's on to version 3.1. The first order of business is to localize tweetz and so I'm going to need translations. Download locale.js, edit it to for your language preference, and send it back to me. I'll verify the submission and add it to the language matrix for the next release.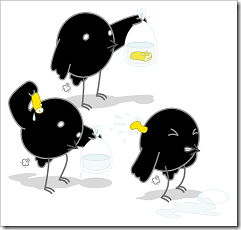 If you're the impatient type, or just want to see how your language layouts in the gadget, you can download the tweet 3.1 here. This is preliminary version that uses the locale file. It installs side-by-side with the current release. It won't nuke your current installed version.
After you've installed tweetz 3.1, navigate to
C:\Users[user]\AppData\Local\Microsoft\Windows Sidebar\Gadgets\tweetz31
and edit the locale.js file there. Reload the gadget and you'll see you're changes. Don't forget to email the new locale.js file. Thanks for the help.
Note: You'll get a "New gadget available" notification available when you install 3.1. Ignore it.