15 Feb 2010
This release adds some long asked for features. Now that I have a stable code base, I can start catching up on some of these requests.
Font Size – Pick from one of 3 sizes
Font Brightness – Pick bright or normal
Intervals – Set the number of minutes to poll for statuses, mentions and messages.
In reply to – If the tweet is a reply, text and a link are added to tweet footer. Click the link to see the tweet that was replied to.
Follow/Unfollow – The user dialog lets you follow or unfollow
The settings dialog is a bit more verbose due to the new features.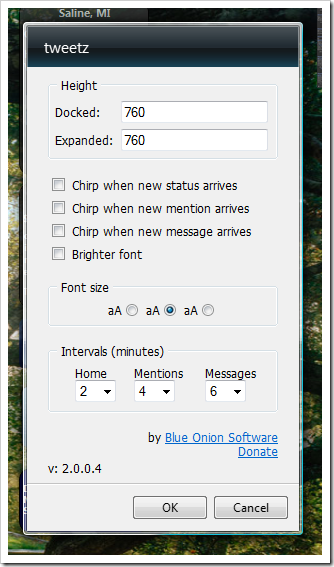 Not bad for a weekend's effort. Available on the downloads page.