16 Oct 2009
It's interesting to see who visits the site and what they use to browse with. The market stills belong to IE but visitors to this site seem to prefer Firefox with IE not far behind.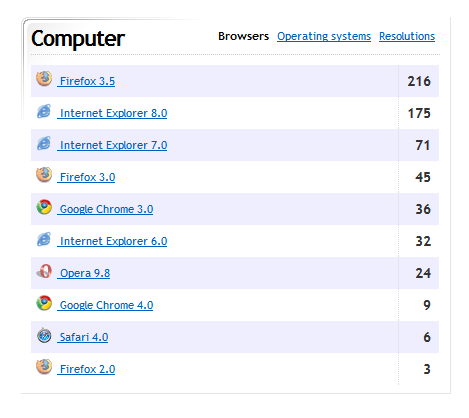 The other surprise is how much overseas traffic I get (relatively speaking). Clearly, localizing Desk Drive (the top page in terms of hits) has been a very good thing for this site.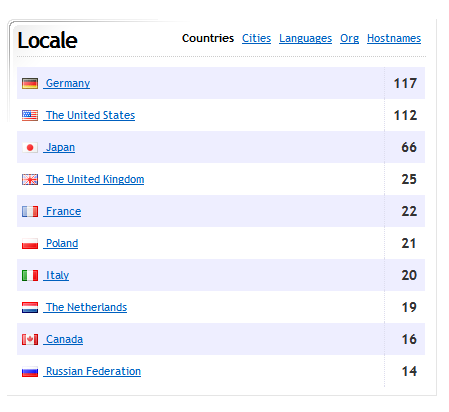 For the moment, I'm popular with Germany but Japan often tops the list. Living here in the States it's easy to forget that's a big world. Clearly, paying attention to overseas market is important in this day and age.