21 May 2009
I've never been a fan of thick borders of Vista's Aero theme. It's always struck me as a bit cartoonish. The height of the title bar is also larger than I like. The other night I went spelunking around to see if I could do something about it. To my surprise it's not only possible, but is easy to do. Here's a comparison of before and after.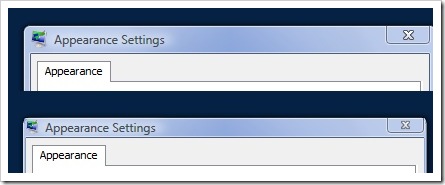 These border sizes are closer to what Windows XP uses. To get started right click on the desktop and select "Personalize" and then "Window Color and Appearance."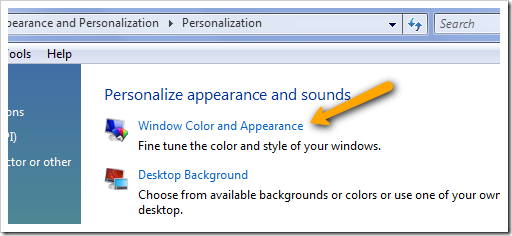 When the dialog opens, select "Open classic appearance properties for more options".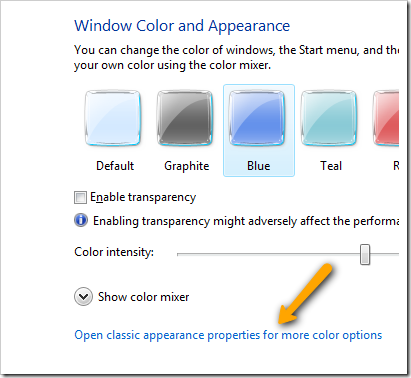 Next comes a throw back to the past. The Appearance Settings dialog ala Windows XP. Click on the "Advanced" button.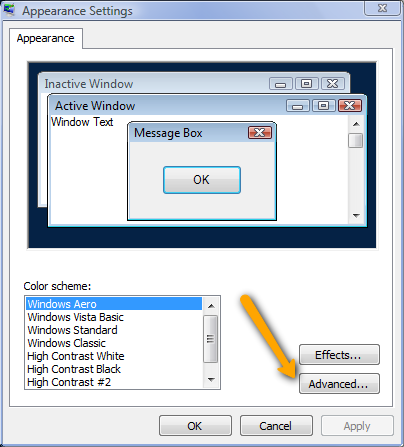 In the "Advanced Appearance" dialog select "Active Title Bar". I went as low as it allowed which was 17.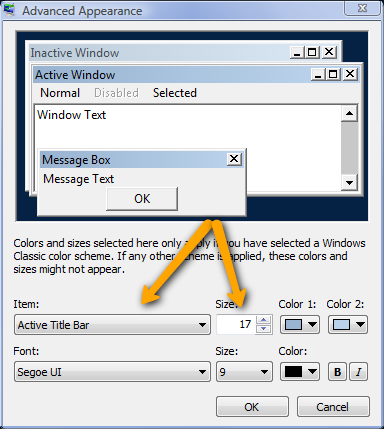 Next, go to "Border Padding" and set it to zero.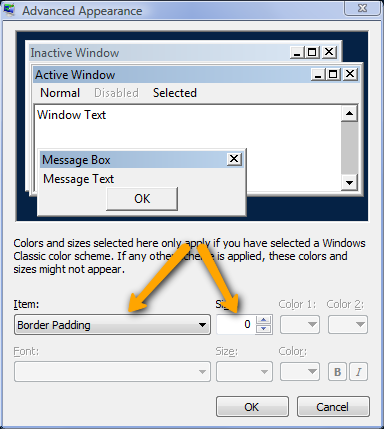 And that's it. It's not a big difference but when you're running on a laptop, every pixel counts.