29 May 2008
I've had a number of requests to add a feature to Desk Drive that hides the tray icon. Turns out, you already have the ability to do this from the task bar. Here's how.
Right-click on the "Start" button on the task bar
Select the Taskbar tab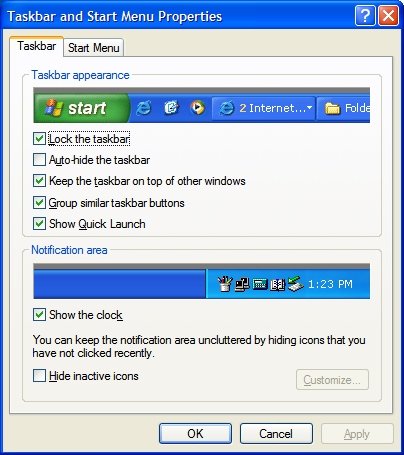 Check the "Hide inactive icons" checkbox
Click the customize button to the right of the checkbox
Select Desk Drive in the list
Use the drop-down box to select "Always hide"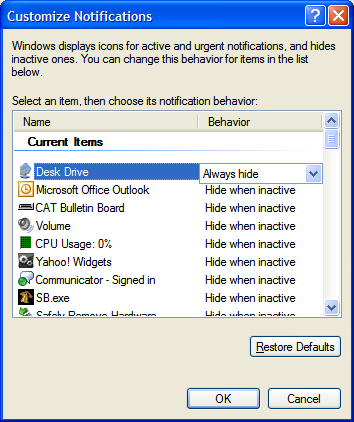 The Desk Drive icon is now hidden. You can use this same technique to manage other tray icons as well.