22 Jun 2012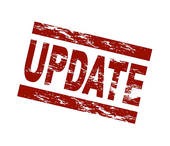 Several users have pointed out that by going to user names vs. screen names, it's harder to tweet a user (since the @screen_name visible). I've added screen names to the user information dialog to compensate (in part) for the change to user names. Not as convenient perhaps but with tweetz, there's always the limited screen real estate to consider.
Now that I'm up to .9, I'm going to have to add feature for the next update. You guys work me to hard :). A feature I've wanted for a while is a "Mark as spam" action.
Never did get any feed back on incorporating search items into the unified timeline. Is it just a dumb idea or does it need more explaining?
Available on the downloads page.