16 Oct 2008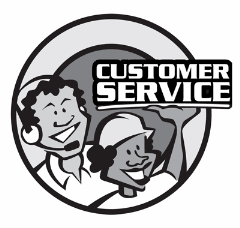 A few days ago my neighbor's invisible fence installer cut through my Comcast cable. A quick call to Comcast and they had a service truck out the next day at 9:30 am (as promised). I figured a quick splice and they would be done but the repair guy installed an entirely new cable instead. Apparently they have had too many problems with the splices failing. He also noted that our run from the box to the house was 380 feet. Normally, they don't do runs longer than 200 feet. Unprompted by me, he put in a request to install a sub box (what ever that is) at the back of our lot effectively shortening the cable run.
And here's the interesting part. All of this was done at no charge. I thought for sure we would be charged for the service call since the cable failure was not Comcast's fault. Pretty cool in my book.
I know many people who gripe about Comcast but I have to say my experience has been quite positive. They have always been responsive to the few issues we have had and they continue to upgrade our service an installation without additional charge or hassle. I for one am pretty happy (especially about being back online). Comcast most certainly has earned a "Nice" rating.
Naughty and Nice is a periodic review of products and services I use regularly. I'm in no way compensated for these reviews and my opinions are my own.