12 Oct 2008
Desk Drive 1.6.5 adds Dutch (Belgium) to its growing list of languages.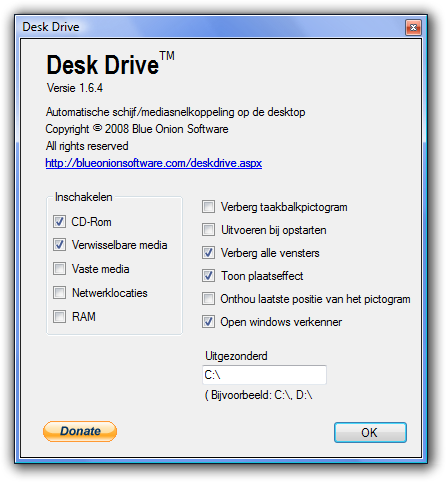 This latest translation forced me to widen the program's window size to accommodate the longer strings. And I thought German had long phrases. 14 languages and counting.
It's super easy to add new translations to Desk Drive. Simply locate the file DeskDrive.exe.xml in the application folder and add your language translation using a text editor like Notepad. If you don't know the country code, don't worry, just add the strings and I'll figure it out. Send me the file and I'll add it to the distribution. Turn around time is usually less than a day.